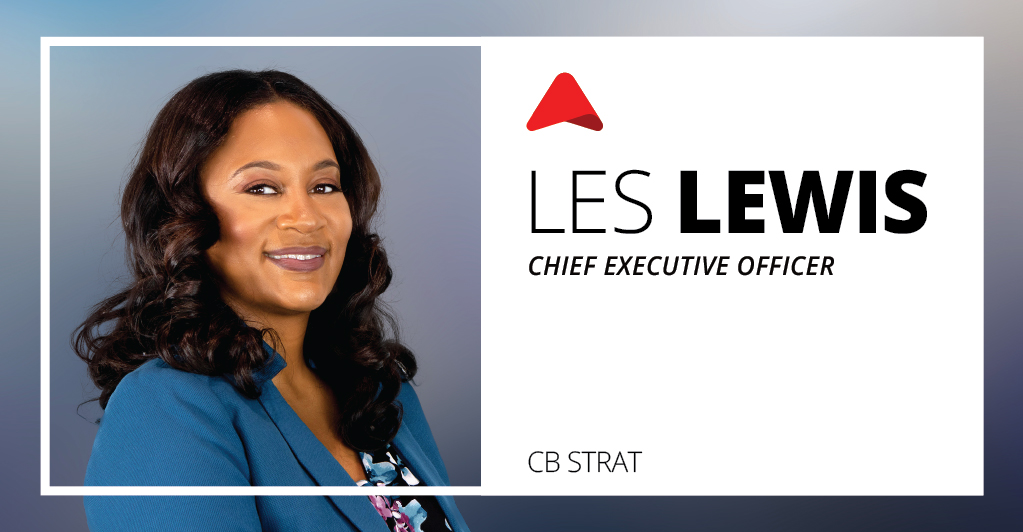 PROFILE
As the Chief Executive Officer of Copial Business Strategists, LLC (CB STRAT), Les Lewis is responsible for managing the organization, formulating and executing long-term strategies, and engaging with clients, employees, and corporate partners. She is CB STRAT's primary decision and policy maker – setting the tone for the company's values, ethics, and corporate culture.
Ms. Lewis exemplifies CB STRAT's commitment to helping its clients achieve advanced performance. She is a proven leader, with deep expertise in developing strong client and partner relationships, a passion for building outstanding client teams and a disciplined focus on operations and execution.
A native of Chicago, IL, Ms. Lewis moved to Atlanta, GA in 1992 to attend Clark Atlanta University where she earned a Bachelor's degree in Computer Science. Upon graduating, she started her career as a technical consultant with Andersen Consulting (Accenture) and later worked for Deloitte Consulting. After years of supporting small businesses as a federal consultant, she returned to Accenture to support business development (including building strategic relationships between Accenture and small businesses.)
Equipped with a Master's of Science in Management of Technology from Georgia Institute of Technology, Ms. Lewis is focused on continued delivery of innovative professional services solutions in the federal and commercial sectors.