There is nothing bland about leveraging Public
Health solutions. Not for us. It is an unstoppable
force. High energy. Full color. Our inextinguishable
passion to promote Health Equity for all.
Copial Business Strategists, LLC
(CB STRAT)
CB STRAT transcends the boundaries of a traditional technology and management consulting firm. Our strong foundation lies within the public health sector, and our operations are guided by the principles of equity.
Our sense of purpose shapes outcomes.
We infuse meaningful impact into everything we do.
Founded in 2014, we are headquartered in Atlanta, Georgia, with a coast-to-coast network that attracts and connects experts in public health and technology across the country.
Our forward-thinking worldview maintains continuity across the entire spectrum of work we are entrusted with. This acute attention to detail preserves institutional knowledge and deepens our expertise in our designated fields.
CB STRAT takes pride in offering the advantage of small
business agility. We are steadfast in our commitment to
every single client we serve.
CB STRAT is proud to be recognized as an esteemed alumni
of the Goldman Sach's 10,000 Small Businesses Program!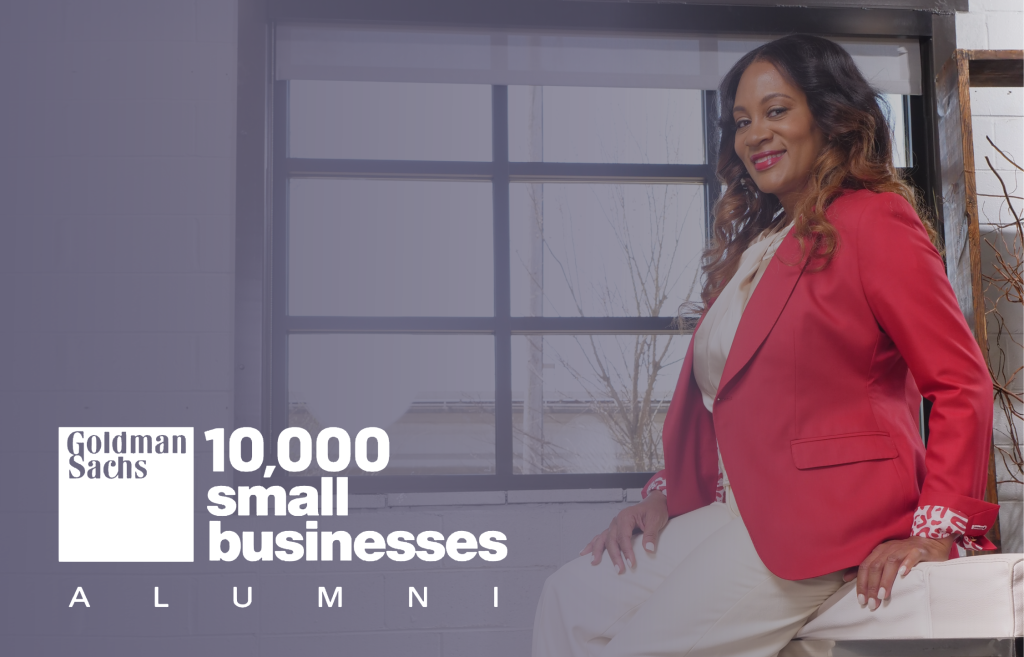 OUR CERTIFICATIONS and GSA Schedules
I created the company I wanted to work for
which is deeply rooted in the value of work-life
balance and the commitment to foster the
growth of our employees.
Les Lewis serves as the Chief Executive Officer of Copial Business
Strategists, LLC (CB STRAT), a role that demands dynamic leadership
and strategic vision. In this capacity, she is responsible for overseeing
all aspects of the organization, which includes developing and
implementing strategic growth plans, as well as fostering strong
relationships with clients, employees, and corporate partners.
As an engaged and proactive leader, Ms. Lewis sets the tone for the company's culture, values, and ethics. Her unwavering dedication to cultivating an inclusive work environment while achieving outstanding outcomes for clients is evident in her leadership approach. She prioritizes the formation of exceptional teams, the nurturing of strategic partnerships, and the steadfast pursuit of operational efficiency.
With over 25 years of experience as a consultant in both the commercial and federal sectors, including notable tenures at Accenture and Deloitte, Ms. Lewis brings a wealth of expertise to her current role. She holds a bachelor's degree in computer science from Clark Atlanta University and a Master of Science degree in management of technology from Georgia Institute of Technology.
Ms. Lewis' leadership style is a blend of industry knowledge, high energy, and an optimistic passion that permeates the entire organization. Her steadfast commitment to the company's mission and unwavering pursuit of excellence have established her as a respected leader within the business community.
Les Lewis is an exemplary leader and leads the
charge of making sure our office is a beacon of
diversity, equity & inclusion.
In his role as Operations Coordinator at CB STRAT, Cameron Hartwill
is instrumental in facilitating the organization's day-to-day
operations. Additionally, he spearheads various employee-focused
corporate initiatives, including the CB STRAT wellness program
(#ElevatedOnes) and corporate social responsibility programs that
prioritize giving back to underserved communities. Mr. Hartwill also takes
charge of planning and coordinating special events such as employee
appreciation parties, holiday celebrations, and summer outings,
ensuring that CB STRAT employees enjoy memorable experiences
together throughout the year.
He began his career as a federal contractor in 2006, shortly after relocating to Atlanta, GA. He has a strong passion for giving back to his community and helping those in need. Mr. Hartwill loves networking and meeting people everywhere he goes. Those characteristics have helped him grow within his career since joining the CB STRAT team in 2018.
Mistakes have the power to turn you into something better than you were before.
Amber House plays a crucial role in the DNA of Copial Business Strategist, serving as the company's first employee and Program Manager. In her pivotal position, she acts as the main point of contact and liaison between CB STRAT's clients and employees, ensuring that all project teams and deliverables consistently exceed performance measures.
Drawing from her military-family background, Ms. House brings a global perspective and exceptional independent problem-solving skills to the table, all while effectively collaborating with teams to surpass company goals. With a clear vision, she adeptly manages project deadlines, synchronizes team efforts, assesses risk management, and delivers exceptional service.
Upon joining CB STRAT in 2016, Ms. House closely shadowed the company's CEO, quickly gaining expertise in government contracting, client engagement, and sharpening her managerial abilities. Her agility and demonstrated tenacity to advance contributed significantly to the remarkable growth of CB STRAT. Ms. House embodies a versatile leadership approach, effortlessly transitioning between client engagement and day-to-day staff leadership, ensuring continued growth, productivity, and success for the organization and its team.
Amber House holds a Bachelor of Science degree in public health from The Howard University. She furthered her education by obtaining a Master of Business Administration (MBA) from Louisiana State University Shreveport. In addition to her academic achievements, Ms. House has received numerous accolades and acknowledgments from esteemed honor societies, including Beta Gamma Sigma.