OUR PASSION FOR ADVANCING
PUBLIC HEALTH IS REFLECTED IN
EVERYTHING WE DO.
We empower our clients to develop and implement strategies that drive problem
solving, elevate informed decisions and create value in the Public Health sector.
For nearly a decade, CB STRAT has been a trusted collaborator, generating solutions with government, private, and community-based organizations
Our mission to provide Health Equity for all is advanced through our complete suite of proven solutions.
CB STRAT's team of epidemiologists and other public health experts assess, develop and deliver formative, summative and impact-focused evaluation solutions.
COPIAL BUSINESS STRATEGIST
Overall, Americans believe the government does a very good or somewhat good job in the following areas of public health:
Keeping the country
safe from terrorism
Responding to
natural disasters
Ensuring safe food
and medicine
Americans Views of Government: Low Trust, but Some Positive Performance Ratings |Pew Research Center
Collecting and assessing data that measurably demonstrates the success of a  program and its value to its stakeholder, is the key to achieving our goals.
We advance our clients' decision-making capabilities, which ultimately improves  public health program outcomes. This is our mission.
CB STRAT's scientific data analysts and subject matter experts are laser focused on positioning our clients to operate as insight-driven organizations by harnessing the power of data.
Precise data ensures good programming and comprehensive services. This approach  both optimizes outcomes, while mitigating public health risks.
More than numbers.
Beyond spreadsheets.
Strong data equips and supports our mission to advance Public Health for all.
CB STRAT brings a nuanced understanding of how quality data analysis is foundational to evidence-based service and program development.
Our data analytical expertise includes the follow solutions:
CB STRAT curates culturally and demographically appropriate communications with a focus on health literacy.
We develop and deliver public health content that is easily accessible and consumable for diverse audiences across multiple mediums and channels.
Our team of experts work hand-in-hand with our clients to develop user-centered products, messaging and visuals that align with our clients' audience needs, including:
Instructional Design and Training
CB STRAT uses proven instructional design methodologies to create customized, interactive courseware that exceeds learning objectives and engages our clients' target audiences.
Our eLearning and instructor-led courses can be implemented in any location. This provides the most flexible and efficient options for training our clients workforce.
Creating innovative Public Health solutions that transform communities is our mission. Equipping and empowering those on the same journey is our passion.
Our training development services include:
Large-Scale Conference Planning
CB STRAT provides end-to-end creative solutions and planning expertise to coordinate and execute customized corporate events.
Whether it's a federal workgroup session with multiple stakeholders or large ulti- day conferences exceeding 500+ attendees, our team offers advanced strategies to  deliver seamless and engaging events.
We elevate and own the planning process allowing our clients to focus on the  meeting content.
Our creative planning strategists consider every detail. Nothing is left out. We are  proud to deliver pristine services with top-notch customer experiences.
Call Center/Technical Assistance Support
The success of public health programs implemented by public health departments and community-based organizations that receive federal funding, often requires advanced technical assistance, training, and communication support. That's where CB STRAT shines.
CB STRAT's "Service Center as a Solution" (SCaaS) offers federal clients the totality  of support needed to assist grant recipients with achieving program objectives as  outlined in their Notice of Funding Opportunity (NOFO).
We have a fully equipped office space specifically designed for service center/call  center operations.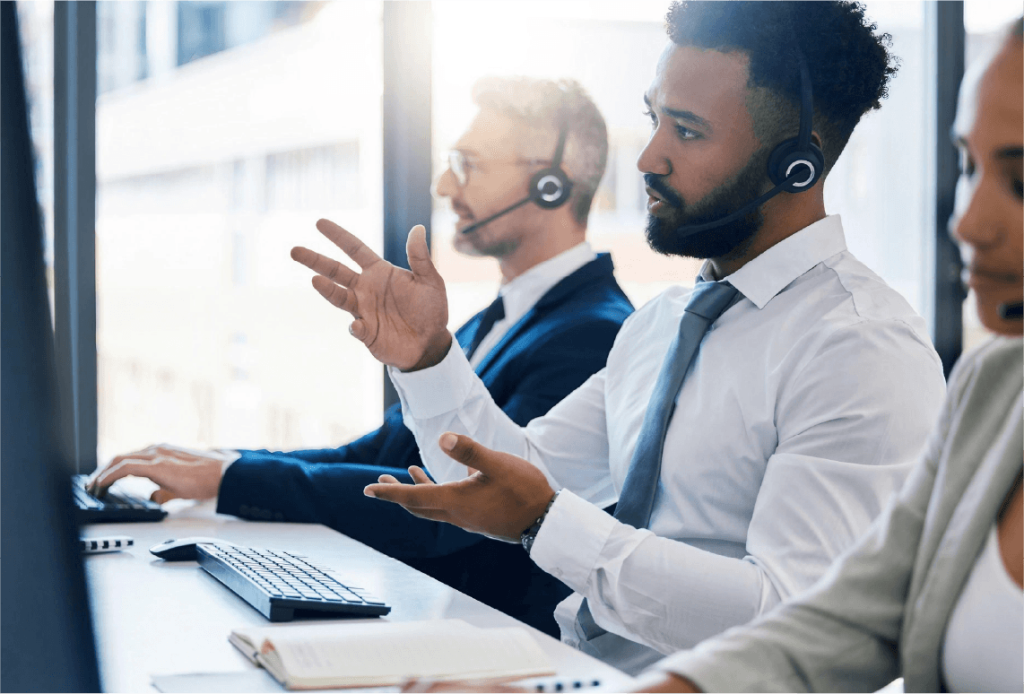 Our public health subject matter experts provide accurate, consistent
communication concerning each NOFO and assists with:
CB STRAT's SCaaS team seamlessly integrates with our federal clients operations to optimally manage recipients, speed case resolution and enhance process efficiencies.
Administrative & Business Operations Solutions
CB STRAT's leadership in effective administrative support in public health
extends far beyond simply answering phones and routing calls.
Stellar office management and administrative support activities and tools are critical factors for ensuring optimal organization operations. Our proven 'roll-up' approach goes all the way to the top – empowering executive leadership to achieve and maintain success.
We elevate the standards of business operations in the most intimate ways. It's not business as usual. We have completely re-imagined the administrative support ecosystem.
Our world-class professionals optimize workflow, drive
engagement, and maximize our clients' business output.
Our solutions include: